About us
The company relies on its modern technology, traditional values and reliable work.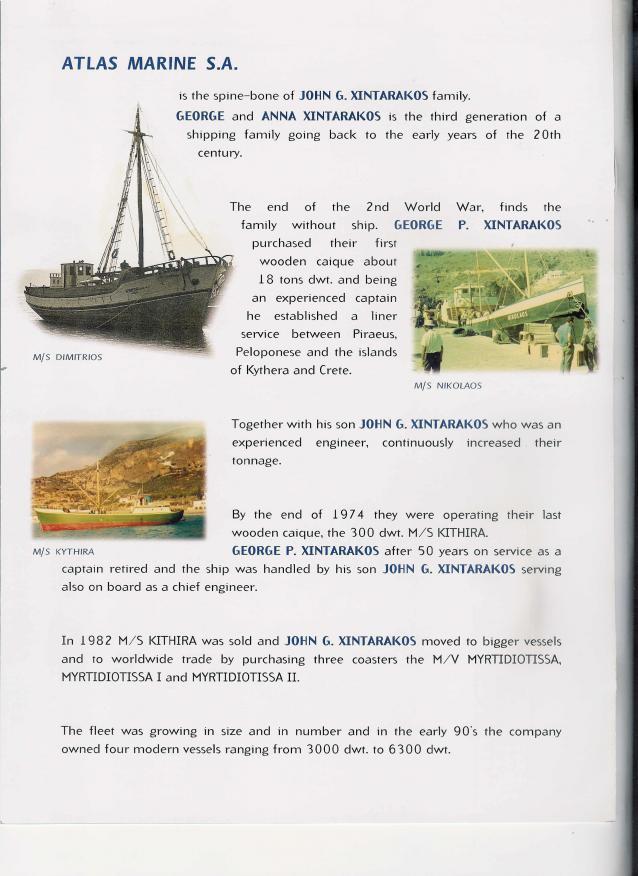 In 1985, George J. Xintarakos joined the family company and being a third generation in shipping and a captain himself with studies in shipping, boosted the company and established the chartering department.

Anna Xintarakos, after graduating from the Nautical University of Piraeus, joined the company and led the ISM department. In the mid 90's Jacob Maroulis, a pure competitive broker became a member of the team.
In 2000, George and Anna Xintarakos left the family business and founded Atlas Marine S.A, their own ship broking and ship management company.
Continuing the tradition of the family, Atlas has established a new ferry line between the island of Kythira and the opposite main land of Peloponissos. The 2000 built modern ferry brought the island to the new millenium, and contributed to the economy of the island, which most depends on tourism.
In 2015, Vretti Xintarakou after graduating from Plymouth University in Maritime Law and Shipping, joined the team of Atlas in Operations department.
In 2017, Yiannis G. Xintarakos with the same University degree, also joins the team as a Chartering broker.